HILLINGAR® , the Stock Specialists
HILLINGAR is refreshingly different. We are supply chain, stock and operational specialists, with over 25 years hands-on experience, that now support numerous clients. We are not business consultants trying to be operations experts!
For example:
Using sales forecasting could reduce your stock holding by up to 30%.

Having the right stock at the right time can save £25K per year by not double picking just 20 orders a week.

Focusing on warehouse operations can reduce goods-in and picking time by 25%.
How we work
You will find us easy to work with – we'll be an integral part of your team whenever you need us. We are practical, concise and constructive. We provide support and advice that can be implemented quickly and your business will start benefiting immediately.
Everyone is looking for smart ways to control their stock and improve processes to minimise costs and gain that competitive advantage. You will always have a fast payback from our services. Plus a fresh pair of eyes is always useful isn't it?
Whether you have a micro project or a large International project, HILLINGAR will give you the same support to ensure you achieve your goals.
What does Hillingar mean and what do we do?
A HILLINGAR is the word for a weather phenomenon that allows you to see beyond the horizon.
HILLINGAR was set up by two experienced operations and planning professionals. We support both small and larger organisations in the powerful and complex discipline of stock management, end-to-end supply chain support and business planning/forecasting. By focusing on operations, product and stock performance in all areas within a business, you can generate significant cost savings, cash flow and customer service benefits, business agility and efficiency.
HILLINGAR'S refreshing and professional approach provides your business with new insight and revitalises your operations, people and future- beyond the horizon.
Our clients are typically manufacturers and distributors based in East Sussex, West Sussex, Kent, Surrey and London (but not exclusively!).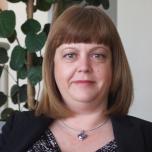 Louise Lane, Planning Director
Louise is a highly experienced Senior Manager and Project Leader with a specific expertise in Demand Management, Systems and Operational change. She has over 25 years' experience working across numerous organisations from Banking to Manufacturing and Distribution sectors. Louise's expertise has been gained working with multinational companies including Parker Pen, Gillette, Newell Rubbermaid, Universal Music and Marks and Spencer. Her experience and leadership skills have given her the ability to support processes and people at all levels within an organisation.
The skills and achievements demanded by these large corporations enables Louise to bring a wealth of tried and proven experience to SMEs, providing refreshing, practical and expert support enabling them to get the most out of their processes and data and optimising their stock levels.
Some of Louise's career achievements are:
Led a European Team to implement SAP APO demand planning system across Europe, including integrating several businesses and different business systems
Managed the Operations changes needed for a large Multi-National Business to relocate all of their European strategic people into a European Head Office in Geneva. This included many significant process changes to employees across Europe so an intensive training programme was put in place to educate all of the European employees.
Managed a number of UK Demand planning and S&OP (Sales & Operations Planning) teams.
Project managed planning system improvements for major music and retail businesses, coordinating both technical and Senior Management needs.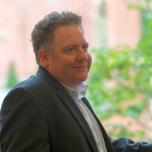 Rob Little, Operations Director
Rob has over 30 years' experience in Operations and Planning & Senior Project Management in both SME's and large multi national organisations, including Gillette & Newell Rubbermaid as well as local agile SME's.
His extensive, hands on knowledge as a successful senior project manager & department head enables him to listen, develop, lead and implement change in demanding, fast moving environments. Rob has a great ability to cultivate trust and create innovative solutions, working with all levels of a business. He ensures every project has the maximum benefit, on time and within budget.
Some of Rob's career achievements include:
Led wide range of UK, European & Global Warehouse & Distribution operational projects for improvement and/or relocation.
Projects include; defining, development and implementation of ERP systems, facilities & process redesigns. Both temporary & permanent solutions.
Managed, trouble shot and developed a range of Planning, Procurement & Operational teams with budgets up to £30m
Set up & development of European S&OP (Sales & Operations Planning) / Integrated Business Management processes & systems across multiple brands.
Provision of Internal consultancy & project management for integration and mergers & business process development.