Case Studies
PLEASE NOTE: HILLINGAR always sets the highest standards for Client security and privacy. Due to the confidential and sensitive nature of much of HILLINGAR's support we are only able to present a very select number of case studies;
HILLINGAR helps VW Heritage relocate to a new warehouse.
Below is a link to a great timelapse video of the project.
HILLINGAR was the lead with design, layout and Project Management to relocate a growing business.
Successful completion on time and in budget with minimal disruption to Customer Service.
Working with a great Company and a great team....creates great results and a bright future.
Hand held device implementation
"HILLINGAR really listened and understood what we were aiming to achieve. They produced a realistic project implementation plan that fitted around our business. The project progressed very smoothly and they handled all the issues that came along in a pragmatic and professional manner and added value by suggesting alternatives that improved upon the original concepts. We now benefit from enhanced and faster management information putting us in greater control over service delivery to our customers. HILLINGAR's genuine partnership approach was absolutely key to making the project a complete success."
Mike Davis, Finance Director


Monthly Planning and stock management
"What we have gained from HILLINGAR is the expertise and the tools to give us the information to achieve our strategy at a price that no SME should discount" David Ward, Managing Director

HILLINGAR provides a full Outsourced Stock Planning Process.
Delivering considerable savings in reduced stock levels (15% - 20%) and stock spend,
whilst increasing order fill.
Read the full case study here (opens a pdf)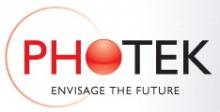 MRP Implementation
"Photek was struggling with stock shortages and late customer deliveries. HILLINGAR identified the core issues and provided a solution. They implemented a MRP system, processes and reporting, carefully managing the change. The positive impact, in time, resources and cost was seen throughout our business from Purchasing to Production leading to greatly improved Customer Service and reduced stress levels."
Gareth Jones
Managing Director
Photek.

Strategic Planning Support
"Hillingar supported Argyll in developing a stronger business strategy. The professional team understood our business & range of services. They quickly analysed our data and provided excellent information, guidance & recommendations."
Antony Turck
Managing Director
Argyll Environmental Limited

System, Stock and Process revitalisation
"In 2010 we were having significant stock losses and operational problems which were critically impacting my business's performance and bottom line. We needed HILLINGAR's help.

In 2011 Stevens Rowsell won the prestigious Best Business awards for Hastings and then the South-East. HILLINGAR is fundamental to this success."
Albert Le Blonde
CEO

By focusing on and eliminating the root causes of the problems, HILLINGAR worked with the Stevens Rowsell team to quickly regain control. On-going improvements have enabled them to regain that powerful competitive edge. The systems which were causing pain and confusion now support and drive the operations and management team.
Read the full case study here (opens a pdf)

Business Integration
Making an acquisition is a risky business "61% of acquisitions failed to earn their cost of capital or better on funds invested" - Mckinsey and Company. Therefore when Newell Rubbermaid made an asset purchase, of the Rotring Turkey Distributor in August 08 they called in Hillingar to manage the post acquisition period.
Covering all business areas, the scope of the project was to implement and resource actions needed to fully integrate the two businesses. All actions had to be planned and coordinated to ensure that the Turkish team was also able to continue their day to day work and reach their year end sales targets: at the same time ensuring that all business and statutory demands from Newell Rubbermaid were being met.
The key focus areas were:-


Strengthening the Finance team
Optimising the existing DC and DC team
Resolve all day one business critical issues
Enable all must have business reporting
Scope and resource Newell ERP system implementation timetable
Coordinate and manage initial contacts and visits
Facilitate 2009 sale plan actions
"On behalf of the team in Turkey I thank Hillingar for the exceptional cooperation and professionalism they demonstrated throughout the integration period. Their constructive and dedicated guidance, promptness in handling all major issues has been an outstanding experience and source of motivation for all Management levels of the Turkish entity."
Moris Safrati
General Manager
Rotring - Turkey
"Hillingar did an outstanding job leading the integration project of a major acquisition in Turkey. They dealt with all major issues from "Day One" planning, to long term integration planning, across a variety of functions: financial reporting, accounting, treasury, IT, customer service, forecasting, warehousing, and HR. I am happy to recommend Hillingar"
Everett Hutt
Director Business Development for Europe, Middle East & Africa
Newell Rubbermaid EMEA

Common Demand Planning process for EMEA
The project; To modify 4 different business units Demand Planning process into one compatible and working process, as part of the overall business harmonisation process.

The project had to determine the best single process, for$ 800m per year Newell Rubbermaid EMEA which would allow for each business unit to function within their needs, and at the same time return a single process to allow for future business harmonisation and simplified reporting.
A significant part of this project to get the necessary understanding and acceptance of the changes from all departments directly or indirectly affected, not just the demand planning teams. This meant having to present and sell the process to high level management teams often in non Demand Planning functions.

The project was completed on time and meet all business expectations.

Campaign coordination
Under an extremely tight deadline, Hillingar developed a Promotions Management tool for Dymo, Germany.
For the first time, by combining a complex mix of Sales team updates and system data, a simple & easily updatable dashboard and detailed information views could be presented, monitored and actioned.

Demand Planning system Implementation
The project; To fully describe, test and implement a Demand Planning system (Demand Solutions) and full business process whilst the company was migrating to a Standard ERP platform (Movex).
The project covered 10 European countries and 10 different brands. For the $500m per year Sanford Brands business. Each location had a different business history and go to market strategy that needed to be included. Existing and proposed business strategy also had to be supported to reduce future process re-writes.

The project go live in each location was linked to the ERP go live dates. To go live each market had local language product training as well as common process training for the end users and the local management team. This ensured full understanding of the tool and a common understanding of the process and procedures.

The project was completed on time and within budget.